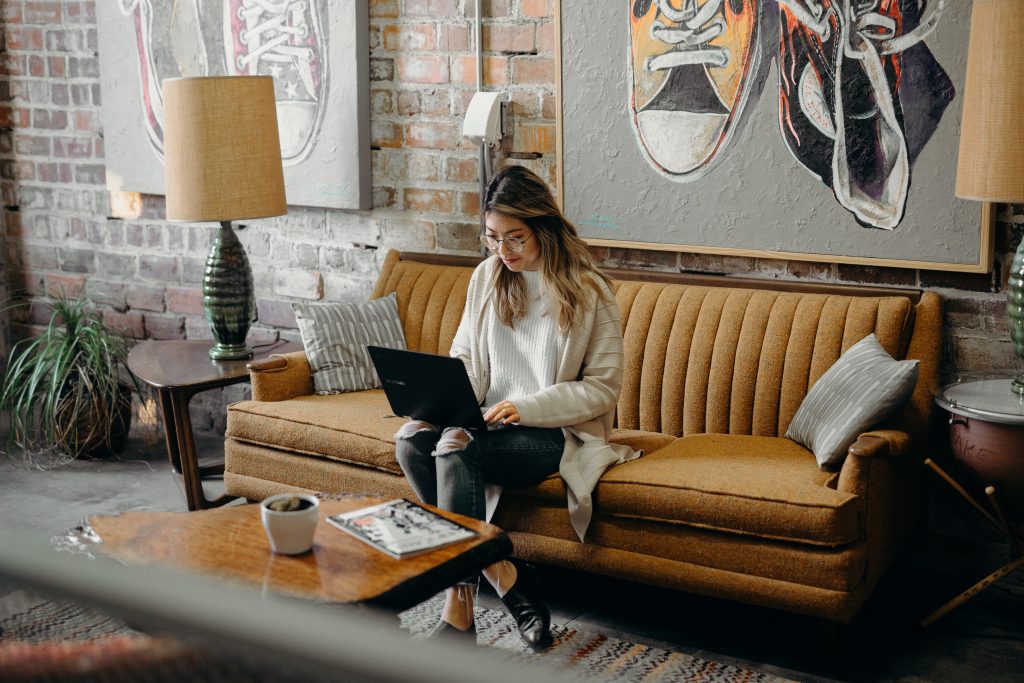 Individual Teletherapy
I offer individual therapy to residents of New York State either in-person at my office in Buffalo or by secure telehealth platform.
Each session is 50-55 minutes long and costs $150, which is due at time of service.
Relationship Teletherapy
I also offer relationship therapy to residents of NY either in-person or by telehealth.
Sessions are the same length and cost as individual sessions; 50-55 minutes at $150/session, which is due at time of service.
In-Person Therapy
I have been meeting with fully vaccinated clients in-person since Fall 2021.
My office is located at 490 Niagara St, Buffalo, NY 14222.
Accessibility
Free on and off street parking is usually available.
My office is located on the second floor of the building, with approximately 15 steps leading up. There is no elevator.
There is a gender neutral single occupancy bathroom on the same floor as my office. There is a waiting room that is shared with other professionals, though it is usually unoccupied and quiet.
My office itself is approximately 10×10 ft and may not be comfortable for anyone who cannot tolerate small spaces.
Teletherapy is always an option if my office is inaccessible/uncomfortable for you.
COVID-19 Policy
Anyone interested in in-person therapy must be fully vaccinated against COVID-19.
You must wear a mask to enter my office building building, and in my office we can either have our session masked or unmasked depending on your comfort.
I am fully vaccinated as of January 2021 and received my booster in November 2021.
Complimentary Consultations
I offer 15 minute consultation calls by phone or by video call at no cost. This is an opportunity for us to learn more about one another and assess if we might be a good fit for therapy. You can schedule a consultation directly from my contact page or email me if there is not a time available that works with your schedule.
Payment
I accept all major credit cards. Your card information is saved securely into my electronic health system and billed automatically at time of service.
I do not accept insurance, but I do offer superbills that you can submit with your insurance for potential out-of-network reimbursement. Out-of-network reimbursement varies widely from insurance to insurance, and I encourage you to speak to your insurance company about their policies and timelines before committing to sessions. You are responsible for the full fee regardless of reimbursement.

I do offer limited sliding scale spots, but these are full as of July 2021. They may reopen in the future, but I unfortunately don't have a timeline for that at this point.