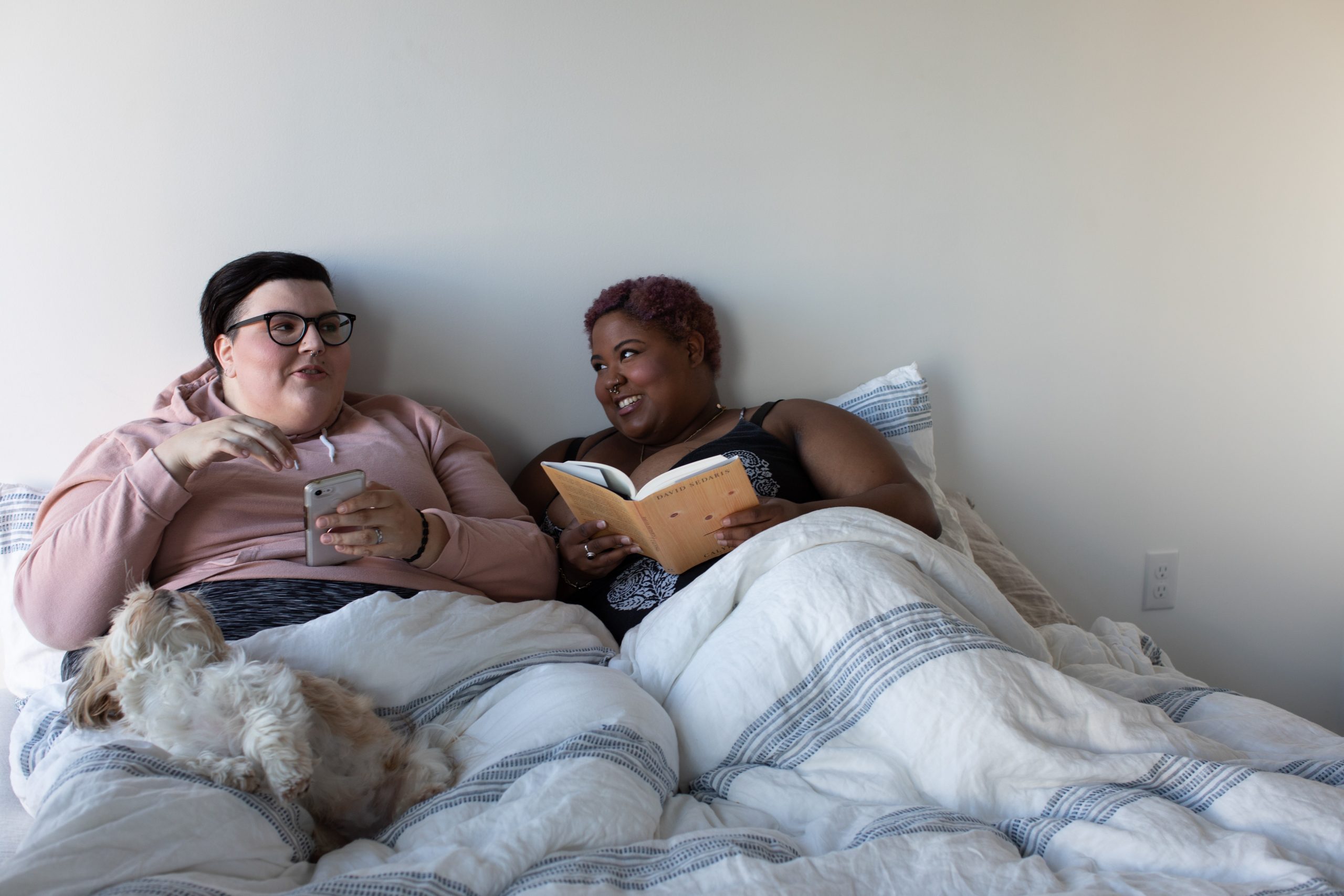 Frequently Asked Questions
Do I need to be queer to seek services with Queer City Therapy?
Definitely not! The name Queer City is referencing not just queer sexual orientations, but queering how we live: questioning what is considered normal and expected and living lives off of the heteropatriarchal script.
LCSW stands for Licensed Clinical Social Worker, which in the state of New York indicates that the licensed professional has completed at least three years of post-graduate clinical work. Social workers are mental health professionals who focus on both the individual and the systems surrounding the individual, including class, race, ethnicity, religion, gender identity, sexual orientation, and the systematic oppressions of non-white, non-cis, non-male, non-heterosexual identities.
How do I become a client?
If you are interested in working with Cassandra or Remy, the first step is to reach out and schedule a free 15 minute consultation. During that call we'll ask you to describe a bit about yourself, what your life is like right now, what led you to reach out, and what you want to gain from therapy. If we feel that we could be a good fit, we can schedule our first session together. If we don't feel we are a good fit, it is absolutely nothing personal – it simply means that we believe that you would benefit more from work with a different professional. If that is the case we will provide you with referrals that we believe may be a better fit.
Are sessions virtual or in person?
All of our sessions are currently virtual due to Covid and an ongoing office move. We are hoping to restart in person sessions by mid-August 2022.
We are not paneled with any insurance companies. Payment is due at time of service, and Cassandra can provide a superbill if you would like to submit this to your insurance company to try for out-of-network reimbursement. We highly recommend contacting your insurance company to discuss this before committing to sessions.
Do you have sliding scale spots?
Our intern, Remy, offers sessions at a reduced rate of $75. If this rate is not accessible to you, let us know and we may be able to accommodate your budget.
Our new office is at 257 Lafayette Ave, Suite 103, Buffalo, NY.
We're still getting set up – more info to come.